The Ultimate Blister Bundle
Perfect for podiatrists, team physios, athletic trainers, wilderness medics, race doctors, sports medicine practitioners and footware retailers, designers and manufacturers.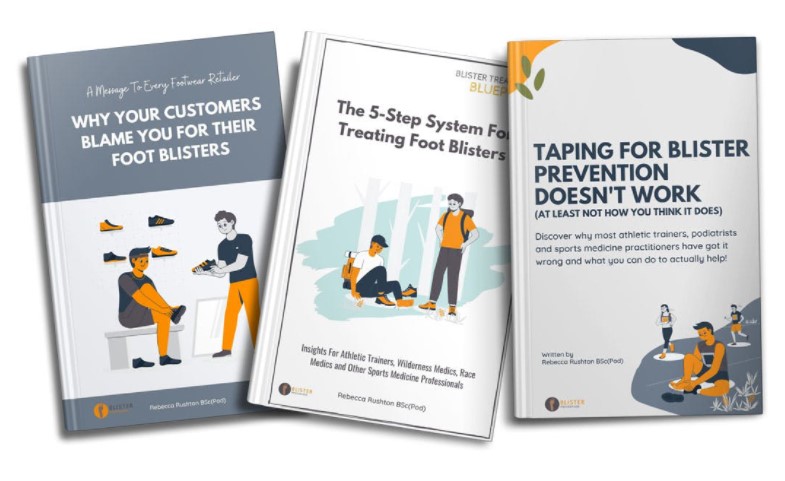 Access 3 AMAZING RESOURCES IN ONE COMBINED PACK!
THE ULTIMATE BLISTER BUNDLE
Want to master the treatment and prevention of blisters?
Get your hands on an amazing collection of 3 comprehensive guides that will help you understand how to deal with foot blisters, for good!
Complete your details below for immediate access to The Ultimate Blister Bundle.
No funny business. Unsubscribe at any time.