Not
your average podiatrist
Rebecca Rushton is a podiatrist from Western Australia who established Blister Prevention in 2012 with the mission of educating podiatrists in the fundamentals of blister management. Her aim is to help you achieve a university-level education covering the causes, preventions, and treatments of blisters.
Solving the world's blister problems,
one foot at a time
Blister Prevention Pro offers comprehensive training, education and resources for podiatrists to improve their knowledge and skills in blister management. The goal is to provide a complete solution for podiatrists to provide the best possible care for their patients while increasing their revenue.
It was 2008 and it took 8 minutes…
8 minutes to get blisters on my heels — again!
This was not the first time. My heels seemed to be in a perpetual state of blister recovery, in spite of my best efforts to prevent them.
I have literally walked in your patients' shoes. I have experienced firsthand the discomfort of painful blisters resulting in me not being able to engage in activities I enjoy, wondering when I can finally be able to find a solution to get rid of these persistent blisters from happening next time, or even forever — which is why I made it my mission to change that for podiatrists and their patients across the world.
Frustrated and determined, I dedicated myself to researching the causes and treatment of foot blisters. This led to a deep understanding of the topic and the ability to help others with similar struggles. It was at this time I met Doug Richie, a renowned forerunner in Podiatry in the US — I had the opportunity to collaborate with Doug, and together we have published several peer-reviewed articles on the subject of blisters. You can take advantage of these learnings from the various resources available on this website.
Empowering podiatrists to provide exceptional footcare
Nowadays, I am focused on providing the right tools, resources and support for podiatrists to not only improve their patient outcomes, but also grow their practices and earn over $50,000 in extra revenue per year — giving you the potential to make a real impact on your practice's growth and your patients' lives.
So if you're a podiatrist looking to take your practice and expertise to the next level, I am here to help. Together, let's solve the world's blister problems, one foot at a time.
Ready to Become a Blister Prevention Expert?
Solid Podiatry Foundation
Rebecca Rushton BSc(Pod) graduated from Curtin University in 1993 and has worked in her current private practice in Esperance WA since 2000. She is AHPRA registered AND a member of Sports + Exercise Podiatry Australia, Sports Medicine Australia and is Podiatrist for the Australian 6-Day Ultra Marathon.
In 2008, due to her own struggles with blister-prone feet, Rebecca developed a special interest in blister management. She began documenting her learnings on the Blister Prevention website in 2012, and in 2014 started providing volunteer foot care at multi-day endurance events so she could be exposed to the worst blisters and challenged to provide meaningful treatment and prevention.
Under the BlisterPod company banner, Rebecca continues to be involved in various blister-related projects. She has written articles for Lower Extremity Review, Current Sports Medicine Reports and published two papers in the prestigious Journal of Athletic Training with Dr Doug Richie:
Friction blisters of the feet: A new paradigm to explain causation
Friction blisters on the feet: A critical assessment of current prevention strategies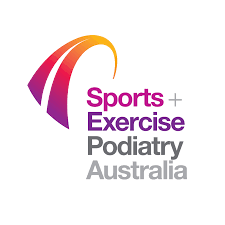 The Blister Prevention website is a wealth of information on the topic and Rebecca has an APodA CPD Approved course called Blister Prevention University, aimed at educating and up-skilling podiatrists in all aspects of blister management.
"With a thorough understanding of the blister research, a podiatry background with 30 years clinical experience and blister prone feet myself, I have a unique perspective on blister management. But I'm a far cry from an academic. What I do possess however is the ability to bridge the gap between academia and the everyday person."
Take your expertise to the next level